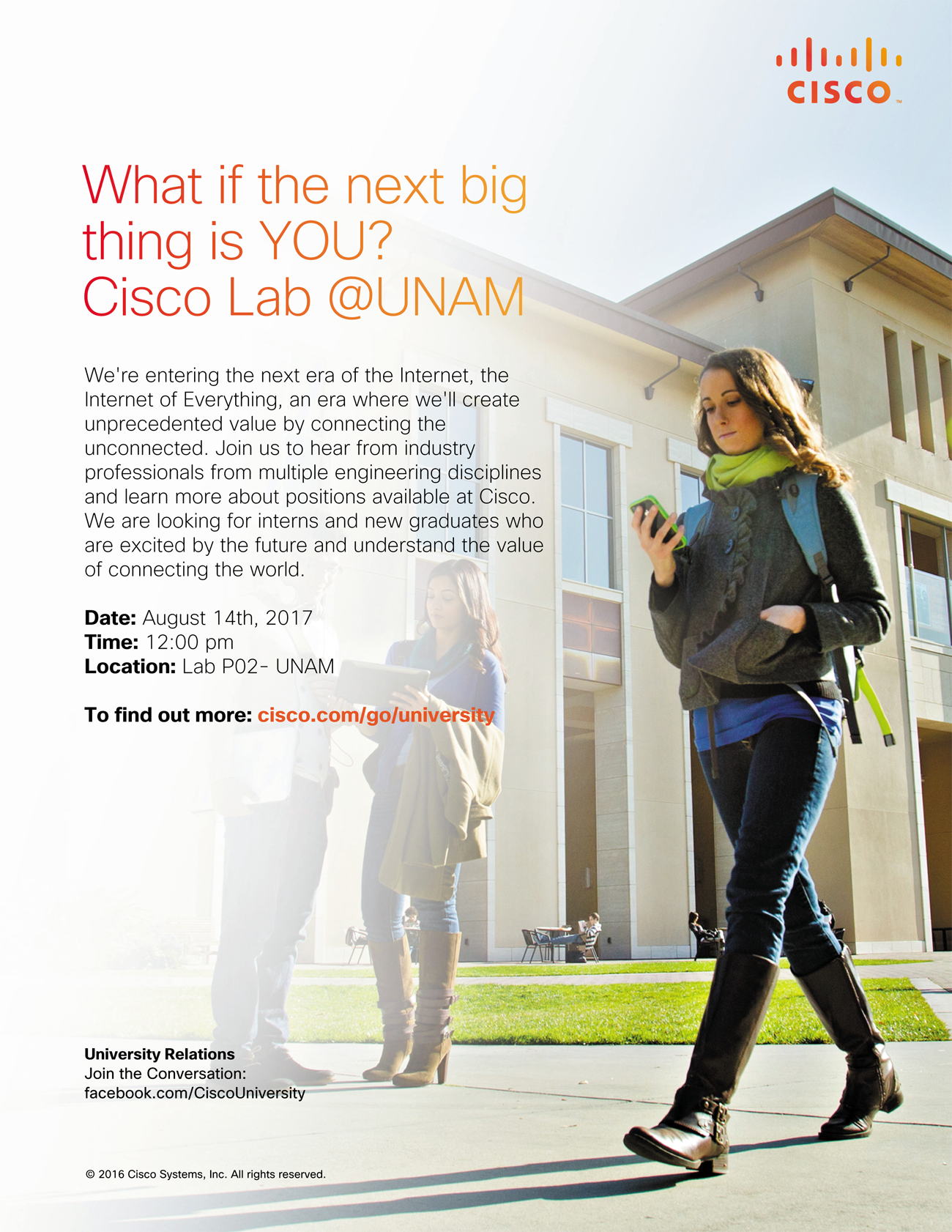 14 de Agosto de 2017, 12:00
We're entering the next era of the Internet, the Internet of Everything, an era where we'll create unprecedented value by connecting the unconnected. Join us to hear from industry professionals from multiple engineering disciplines and learn more about positions available at Cisco. We are looking for interns and new graduates who are excited by the future and understand the value of connecting the world.
Más información
Laboratorio P-002, Edificio P, Anexo de la Facultad de Ingeniería, Av. Universidad 3000, Ciudad Universitaria, Coyoacán, Cd. Mx., CP 04510.